Keep Your Eyes Healthy & Comfortable
When you've got a mountain of paperwork in front of you, or you're looking to clinch that game-winning play, the last thing you want to be worried about is your eye comfort. Still, many Americans struggle with eye strain every day—but our team is here to put a stop to your discomfort and help you put your focus where it belongs.
Griffin Optometric Group in Laguna Niguel has the team, experience, and tools to find the exact source of your eye strain issues and provide meaningful solutions for managing your comfort. While some tips and remedies might work for some, others might need a little extra help gaining the comfort they deserve.
If you're struggling with digital eye strain, be sure to give our team a call today. We can't wait to help you.
What Is Digital Eye Strain?
Digital eye strain, for all intents and purposes, is just eye strain connected to the use of digital devices. Whenever you're focusing on a task for a long period, you may blink less, reducing the number of quality tears that keep your eyes comfortable. You may also experience digital eye strain if you're overusing your eye muscles.
Over time, your eyes may:
Become red
Tear up
Feel dry or irritated
Have difficulty seeing
However, digital eye strain doesn't just affect your eyes; it can also lead to headaches and shoulder and neck pain. While digital eye strain may stem from device use, eye strain can develop whenever you focus on something for a long time, like reading, driving, or writing.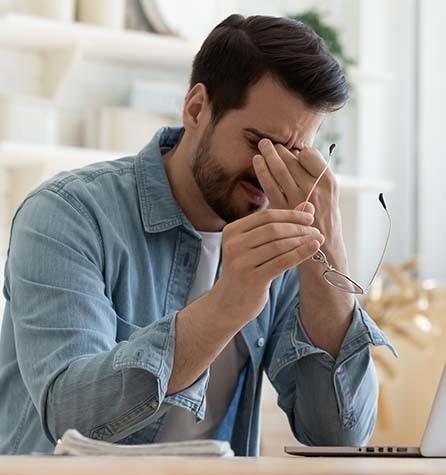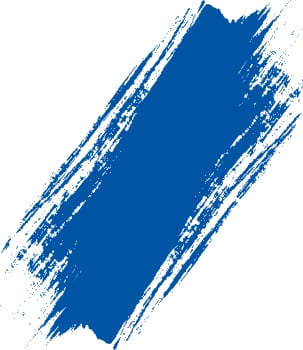 Helpful Tips & Treatments
The 20-20-20 Rule
The 20-20-20 rule is one of the most popular exercises for managing digital eye strain. Every 20 minutes, look at something about 20 feet away for 20 seconds. This gives your eyes a moment to blink, readjust, and reinforce your tears before you go back to work.
Eye Drops
Eye drops can add some much-needed moisture to dry, irritated eyes.
However, we always recommend speaking with our team first before buying over-the-counter products. Some eye drops include ingredients that may not be the best for your eyes, but an eye exam can help us determine which drops are best for you.
Helpful Adjustments
There are many ways for managing digital eye strain at home, including:
Adjusting your office ergonomics
Adding a humidifier to your workplace
Minimizing screen glare
Taking regular stretch breaks
Adjusting your screen height
The Road to Comfortable Eyes Starts Here
When it's time to take control of your eye comfort, be sure to call our team at Griffin Optometric Group in Laguna Niguel.
Come See What We're All About
Visit Us Today
You can easily find us right next to US Bank and across the street from Denault's Ace Hardware.
Where To Park?
Free parking is plentiful around our practice.
Our Address
30030 Town Center Drive

Laguna Niguel

,

CA

92677
Contact Information
Hours of Operation
Monday

:

8:00 AM

–

5:30 PM

Tuesday

:

8:00 AM

–

5:30 PM

Wednesday

:

8:00 AM

–

5:30 PM

Thursday

:

8:00 AM

–

5:30 PM

Friday

:

8:00 AM

–

5:30 PM

Saturday

:

Closed

Sunday

:

Closed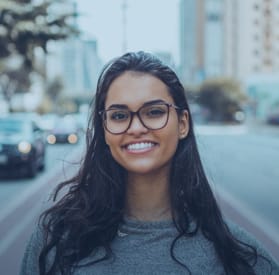 Adult & Senior Eye Exams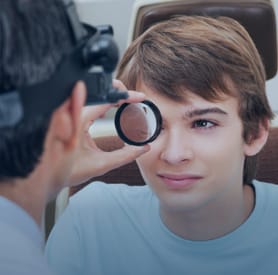 Children's Eye Exams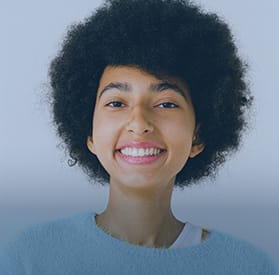 Contact Lens Exams, Fittings, & Brands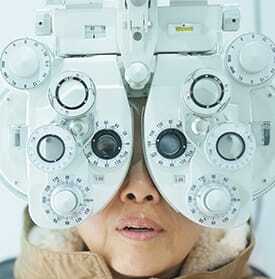 Eye Disease Diagnosis & Management